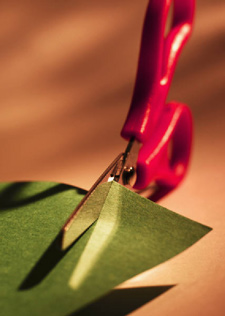 Tarot Online Reading is a relatively new website dedicated and devoted to the psychic and tarot arts.  Our rate of growth has been phenomenal over the past two month in particular.  By far, the overwhelming feedback and questions we get concern acquiring tarot cards.   In the coming weeks, I'll be showcasing links where you will be purchase a nice Rider-Waite-Smith classic deck or a variety of more modern, artistic, thematic tarot decks.
But as much as I find a professional deck worth every penny and essential to both the tarot card reader and receiver, I must also keep consistent with the key theme of this website:  free.  And you'll see that we are true to our word with our print out tarot cards.   Indeed, it seems there are fewer and fewer free tarot card or free psychic readings available online or offline.  I know that not everyone requiring these services has the financial ability to pay for them.   It is for people like you that I dedicate my website too.  While I don't wish to knock the quality pay psychics and tarot readers out there – I have my own favourites that I visit frequently and pay for regularly – I want to be fair to those who found us and are searching for free alternatives.
And you will see that we are true to our word at this website.  Scour the site and the posts and you'll be surprised by just how many free things we give away, suggest, or inform you about – well more than a printable tarot card deck.  It's well worth a deep study of the site.  Also, so you don't miss a deal or freebie that might come up in future I strongly recommend signing up to multiple RSS feeds we have as well as our social networking links (yes, please friend me on Facebook!) and of course our goldmine newsletter which has amazing nuggets the size your best psychic's crystal ball!
But I digress.  So, how can I print a free tarot card deck? (you might ask)
Try as I might, I have not been able to find any good website that has a definable, printable tarot deck for free.  Some are pay sites allow you the chance to buy then print your own tarot cards.  Others let you download a folder with a bunch of picture files forcing you to print off 78 pages and/or format the tarot card prints on your own.
We decided to do something different.  We felt that printing your own tarot cards should be quick, easy, and painless.  So we actually formatted a simple 8.5" x 11" page template with cut lines that show you exactly where to cut after you print off tarot cards from the template/sheets.  This makes it quick, easy, and convenient.  The goal is to get you up and running as quickly as possible without spending a fortune in time and money waiting for 78 pages to print out!
Now, please remember, I strongly recommend as heavy weighted (high point) hard paper/card stock as your printer can safely print on.  That will give you more life out of your printable tarot cards.  When you're ready to buy a professional tarot deck, then we still urge you to get a made deck as your number one option.  However, for now you can get started learning and practising tarot just as soon as you get your free tarot cards to print.   Remember, these are real, actual tarot cards based on the complete Rider-Waite-Smith deck which is the authoritative and standard tarot deck still used today.
Just click the highlighted link to download the template file PDF and you're all set.  If you'd like to learn more about actually using a tarot deck, check out our free download of the definitive tarot card book (AE Waite's "The Pictorial Key To The Tarot") for further knowledge and insight.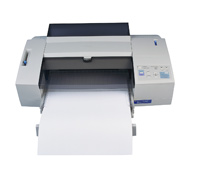 Print Your Your Own Tarot Cards