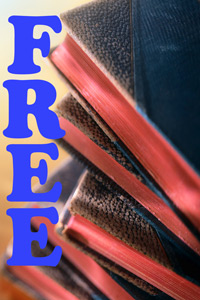 One of the earliest, most widely adopted, and of course most influential books on modern tarot was written by A.E. Waite (Arthur Edward Waite) called The Pictorial Key To The Tarot.  This book which was published in 1911 as an expanded version of an earlier work is very significant to tarot enthusiasts which I will explain further.
Waite is also credited with creating the most famous Tarot card deck (Rider-Waite-Smith deck).  As you know, there are thousands of different tarot card deck designs.  In fact, you can even create your own designs if you have some artistic and/or creative abilities.  There are several decks that are considered mainstream and widely accepted or adopted for use.  The Rider-Waite deck is chief among them.
Waite was born American (but raised in England) who lived from 1857 to 1942 and had written several books on spiritual matters ranging from Kabbalah, Alchemy, Freemasonry, Divination, and of course Tarot.   Because he was largely a scholar and tried to approach tarot from a scholarly and historical perspective, he helped to not only standardize tarot cards and interpretation, but in ways he legitimized their use as well.  Much of Waite's works were widely accepted in academia unlike his contemporaries.
The Pictorial Key To The Tarot is such a standard and essential reading for tarot followers because of Waite's research.  He spent a great deal of time interpreting the symbolism of tarot cards and incorporated images into his tarot deck from historical sources.  He was also the first to fully illustrate ALL cards in the Tarot deck (78 card deck).  This had not been done before.  When reading his book, you'll see that each card is explained in detail from the imagery present on the cards.  The 1909 deck is still the standard to this very day.
Waite also criticized interpretations from other tarot scholars regarding the history or tarot cards.  He disputed claims of Egyptian, Gypsy, and Asian influence and/or origination of the tarot cards.
This book is so important to Tarot that I cannot possibly create a post without including this audiobook version of the FULL text for your education and pleasure.  This is a great resource, and worth listening to.  It will get you started on modern tarot and give you a chance to appreciate the history of modern tarot as well as you hear it straight from the source – the Grand-daddy of Tarot: A.E. Waite.
Click below to download or stream the audiobook of The Pictorial Key To The Tarot.  I have also made the written text available via PDF (Just sign up for our Newsletter and you'll receive a link to obtain your free PDF copy of the audiobook.  Link is sent in your third or fourth email after you sign up).  Enjoy!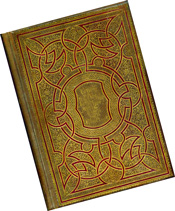 (Sorry!  We're having some issues making the audiobook available.  Until we fix it, please enjoy the FREE PDF by signing up to our Newsletter)