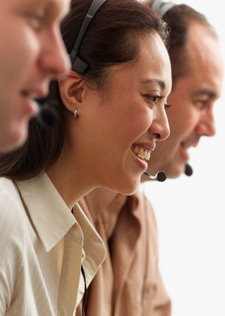 I have received quite a few emails lately from various addresses claiming anything from being my long-lost-relative's attorney who wants to give me 20 million dollars inheritance if only I would just sign over my banking information to no-name pills intended to 'spruce up my sex life'. Thanks, but no thanks. I also received, however, an e-mail regarding online and phone psychics – this one peaked my interest.
I went to the website given, and found that this particular phone psychic charged $2.00 per minute. Considering live psychics can be quite expensive, it sounded fairly reasonable. However, I am a firm believer that you really need to have a connection with your psychic in order to get the best results. Visiting a psychic in person, as opposed to phone psychics, gives you the advantage of meeting before you decide to pay for their services.
At $2.00/minute, I was hesitant and skeptical, but still intrigued. Upon exploring some sites further, I found that many websites offer a free psychic phone call for first-timers. This first psychic phone reading differs from website to website. Some websites will ask you to type in a question for one of their psychics. Once you submit, a verification code will show on the screen and you must call the site within one-hour to get the answer to your question. These sites are good if the question is simple enough – but if you need to give an explanation behind the question, it may not be the best way for you to go.
Other sites, fortunately, offer you a first-time, free one-on-one talk with one of their psychics. These free readings are usually offered in 5-7 minute time slots. This gives you just enough time to get a feeling for the psychic that you have been placed with, and see if you connect on a personal level. If your question for the psychic is fairly simple, this quick chat might be all that you need. If your questions are more in depth, this is a great way to test out your connection with the psychic and possibly purchase a longer reading with them if you get on well together.
Most of the sites will list their available psychics with both a picture and a profile of the psychic. The profile will list their background, how they came about realizing their powers, and what their specialties are . Some of the psychics specialize in love and romance, others deal with education and careers, and some even deal with talking to spirits. Aside from their category of expertise, it will be noted whether they are tarot readers, astrologers, clairvoyants, etc. Some of these psychics are quite popular, so be prepared to book appointments in advance.
Just remember – with so many different sites out there, it is important to choose one that is reputable. Check out their testimonials, compare pricing of different psychics, regulations of the site, and above all, make sure that you feel comfortable. Calling the 900 phone line services for psychics can be a great way to get your answers, but not all websites/phone-lines are legitimate. You believe in the ability of psychic powers, and now you also need to trust your 'gut feeling'. Make sure you're not getting into a money-grab.
While there are many reliable and honest sites out there, the internet is, unfortunately, always a host to some scams, so just be careful! You want to put your questions in the hands of someone who understands you, but you also want someone who is qualified and truly has your best interest in mind.