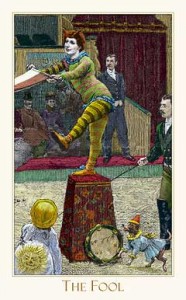 Getting free online tarot card readings isn't easy.  There are many services that will charge you for exclusive access to membership sections or varying levels of membership where indeed you can get your free online tarot readings.  However, there are some sites that do offer a virtual tarot reading for free.  They can lead to a mixed result in your reading, but it's not entirely without value.
The reality is that you will likely never find a live online tarot reading (meaning there's a human being at another computer somewhere interpreting your card selections).  It's simply too costly and like any other trade or business, psychics must earn a living too!  In the computer generated world of online tarot reading there are some surprising options.  One of my favourites is a really neat automated tool that I've discovered that will give you a basic reading.  It's called "Lotus Tarot" and you can do the free reading with or without creating an account with them.
Now keep in mind that you get what you pay for.  In this case a free reading will be as good as… well… a free reading!  But the upside is that it is free and it does give you some insights and general directions on the path to follow for whatever situation is on your mind.   I just did a reading myself and I pulled the death card (go figure!) but it had a lot of relevance to what I'm going through in my life right now.
Are Online Tarot Readings Legitimate?
My basic rationale for using such services that justifies (in my book at least) a minimum level of acceptance of these sort of free reading tools is that it is still you who must select the cards regardless of whether you're sitting in front of a psychic or staring at your computer screen.
What makes you choose one card over the other?
The deck is always randomly shuffled so you're always picking a card entirely on instinct and intuition.  And that energy transference or perhaps energy attraction – from the card to your mouse click – is what determines your reading for that specific moment in time.
So, you can scoff at the idea of an online automated tarot card reading, but in my opinion, it still has some intrinsic value.  And I know I don't dismiss that easily!
I should also mention that there are other tools for a free online tarot reading out there.  And we are actually in the process of developing one ourselves (where you can pick a free online tarot card several times in a specific spread).  So stay tuned!  But in the meant time there are a lot to choose from so not to worry!
There are literally tons of options for online tarot card readings.  It's only limited to your imagination, perservereance, patience, and online searching stamina!